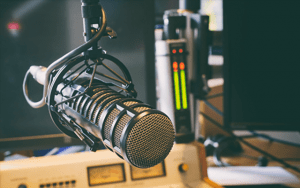 Monday, Tuesday, Wednesday, Thursday, Friday -- 01:00 PM - 02:00 PM
In 1992, Cathy Blythe developed a weekly program called "Problems & Solutions." In its original form, P&S was designed for listeners to help listeners with simple, everyday problems. In 1996, Cathy expanded Problems & Solutions to weekday mornings from 9:10 to 10:00 (Central Time) and started including guest experts and national authors in the line-up. The show is now broadcast not only on KFOR, but on other sister stations in our Alpha group.
Problems and Solutions has been the recipient of first-place awards for service to the community from both the Nebraska Broadcasters Association and the Associated Press.
We hope you get as much fulfillment from listening to Problems & Solutions as we do from bringing it to you.