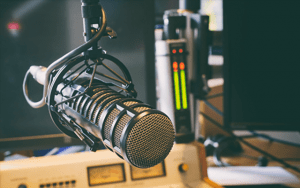 MONDAY to FRIDAY -- 09:00 PM - 11:59 PM
Jim Bohannon talks to special guests and his loyal callers about a spectrum of topics ranging from current events and politics to entertainment and pop culture. Jim is on the air with the newsmakers who are on the scene.
Join the conversation by calling 1-866-50-JIMBO / 1-866-505-4626 as we air live each weeknight from 10 pm to 1 am Eastern Time (or e-mail us!).