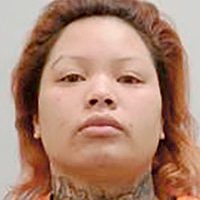 An Austin woman who sold 24.33 grams of methamphetamine to a Confidential Reliable Informant, or CRI at a location in Austin on March 6th has pleaded guilty in Mower County District Court.
27-year old DeeDee Moungkhounuh pleaded guilty Wednesday to a felony charge of second-degree drugs-sale of 10 grams or more of a narcotic other than heroin within a 90-day period as part of a plea agreement.  
The charge was reduced from felony first-degree drugs-sale of 17 grams or more of cocaine or methamphetamine as part of the agreement.  
Moungkhounuh is scheduled to be sentenced in Mower County District Court on December 12th.