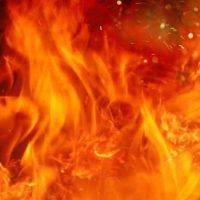 A Southwest Austin residence was damaged by a fire that started in a basement Thursday afternoon.  
Austin Fire Commander Tom Schulte reported that Austin Firefighters responded to a call at 12:43 p.m. Thursday afternoon of a fire at 2104 16th Ave. SW. Three juveniles smelled smoke and discovered the fire in the basement. They then evacuated the house and called 911.
The Austin Police Department also responded to the scene.
Schulte stated that one firefighter was treated at Mayo Clinic Health Systems in Austin for heat exhaustion and released.  Schulte went on to add that the house is not a total loss, but he estimated the damage at approximately $70,000.
The cause of the fire is still under investigation, but Schulte stated that it does not appear at this time that foul play was involved.  No injuries were reported.