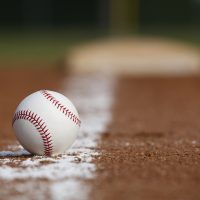 The Austin VFW Post #1216 baseball team shut out a pair of opponents over the 4th of July weekend.
On Saturday, Austin hosted Cannon Falls at Marcusen Park, and Jed Nelson scattered five hits while pitching a shutout, plus Austin scored in every inning but the second on their way to an 8-0 win.
Cole Walter, Zach Bollingberg and Jordan Ransom all had two hits apiece for Austin.  One of Bollingberg's hits was a triple, and all three players knocked in a run apiece.  Nelson helped his own cause on the mound by going 1 for 1 at the plate with a pair of RBI's.  Ian Bundy added a hit in two trips to the plate, plus he also drew a pair of walks and was one of three Austin players to score two runs in the game, with Zach Bollingberg and Brady Kominek being the others.
Nelson went the distance for the win for Austin by giving up no runs on five hits, striking out two, and he did not walk a batter.
On Sunday, Post #1216 was on the road in Rochester to take on the Spartans and received another stellar pitching performance, this one from Zach Bollingberg on their way to a 5-0 win.
Austin tallied three runs in the top of the first to take a lead they would not relinquish, and added on two insurance runs in the top of the 6th.  Bollingberg help his own cause on the mound by going 2 for 3 with a pair of singles and two RBI's, plus, he also scored a run.  Ian Bundy was 2 for 5 with a double and an single, while Brady Kominek and Bray Karsjens also doubled in the win.  Cody Thompson was 2 for 4 and Sam Nelson added a hit in three trips to the plate and an RBI to round out Austin's ten-hit attack.
Like Jed Nelson on Saturday, Bollingberg was stellar on the mound Sunday for Austin by giving up no runs on five hits, striking out six and walking none.
With the pair of wins over the weekend, Austin is now 6-2 in district play.