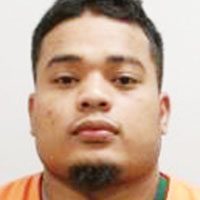 An Austin man is in custody after a collision involving his vehicle and a bicycle Friday evening.
Austin Police responded to the incident, which took place at approximately 7:47 p.m. Friday evening at the intersection of 1st Drive and 8th Place Northwest.  Chief of Police Dave McKichan reported that the driver of the vehicle, later identified as 28-year old Robinson Epina of Austin told officers that he pulled into the intersection and attempted to turn southbound on 1st Drive when he collided with the bicyclist, a 33-year old woman from Austin who he did not see.  The victim suffered minor scratches on her right forearm and bruises on her right knee, but did not need to be transported to the hospital. Chief McKichan stated that Epina showed signs of alcohol use and was taken into custody for suspicion of driving under the influence.  
Chief McKichan went on to report that Epina could be facing a criminal vehicular operation charge in Mower County District Court stemming from the incident.