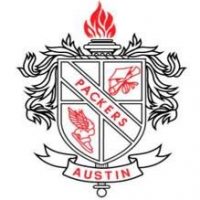 The Austin School Board approved an amended budget for the district for the 2018-2019 school year at their regularly scheduled meeting Monday evening at the Austin City Council chambers.
Lori Volz, Executive Director of Finance and Operations stated to the board that general education funding, on a per pupil basis, increased from $6,188 per pupil unit in 2017/2018 to $6,312 in 2018/2019, which amounted to a 2.0% increase to the basic formula due to legislative action.  She also stated in a memo to the board that class sizes remained essentially the same as 2017/2018 levels with the addition of two full-time equivalents of teaching staff. Volz added that enrollment was estimated at 5,127 students in average daily membership, a 37 student estimated increase from 2017/2018.  Volz stated that school board policy suggests that the district maintain an unassigned operating fund balance equal to one month's expenditures, which amounts to approximately $4.649 million, and she added that the unreserved/undesignated fund balance as presented to the board meets the goal established in policy.
In other business on a busy agenda, the Austin School Board approved a tax abatement request from Lakeside Properties, LLC, and approved changes to the Ellis Middle School student agenda for the 2019-2020 school year.  The board also approved changes to the I.J. Holton student handbook for the 2019-2020 school year, and they also unanimously approved the 2019 summer school staff handbook. The Austin School Board also approved changes to the 2019-2020 Austin High School student agenda, and they also received an Activities Department review for the 2018-2019 school year from Activities Director Lisa Quednow.  
In other business, the Austin School Board approved membership in the Minnesota State High School League for 2019-2020, and the board also approved a new logo for the district, which was unveiled by Educational Services Director John Alberts at Monday evening's meeting.  Board Chair Carolyn Dube stated that the board received a petition to name the gymnasium at I.J. Holton Knox Gym, honoring longtime teacher and coach Steve Knox, and the board will take further action on the petition at future meetings. The board then later retired to a closed session to review student data that is not public, and approval of a confidential resolution was requested regarding student expulsion per Minnesota statute.  
The next meeting of the Austin School Board will be a study session Monday, June 17th at 3:00 p.m.