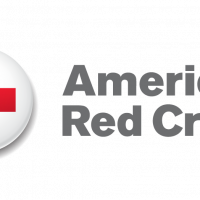 Today, the American Red Cross launches the Missing Types campaign to raise awareness for lifesaving blood donations and urge the public to make an appointment to give blood this summer.
During the Missing Types campaign, the letters A, B and O – the letters representing the main blood groups – are disappearing from brands, social media pages, signs and websites to illustrate the critical role blood donors play in helping patients. When the letters A, B and O vanish from everyday life, the gaps are striking. And when A, B, O and AB blood types go missing from hospital shelves, patient care and medical treatments are affected.
Blood transfusion is the fourth most common inpatient hospital procedure in the U.S. Blood can only come from volunteer blood donors, yet only 3 out of 100 people in the U.S. give blood. That's simply not enough to help patients who need transfusions.
Donors can help fill the missing types by making an appointment to give by visiting 
RedCrossBlood.org/MissingTypes
, using the Red Cross 
Blood Donor App
or calling 1-800-RED CROSS (1-800-733-2767).  Blood donation opprotunities in Austin for the month of June include Wednesday, June 12th at Accentra Credit Union from 10:00 a.m. to 4:00 p.m., and at US Bank in Austin also from 10:00 a.m. to 4:00 p.m.  Other blood drives in Austin will be held at the National Guard Armory on Monday, June 17th from 1:00 to 7:00 p.m., also on Tuesday, June 18th from noon-6:00 p.m. and on Wednesday, June 19th from 9:00 a.m. to 3:00 p.m.  The Mower County Senior Center will also hold an American Red Cross blood drive on Friday, June 21st from 10:00 a.m. to 3:00 p.m., and Family Video will also hold a blood drive on Friday the 21st from 11:00 a.m. to 5:00 p.m.  There will also be a blood drive at the SPAM Museum in downtown Austin on Wednesday, June 26th from noon-6:00 p.m.
Other American Red Cross blood drives around Mower County will be held in Adams at Southland High School on Wednesday, June 19th from 11:00 a.m. to 5:00 p.m.