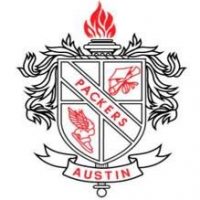 The Austin School Board approved a snow day resolution at their regularly scheduled meeting Monday evening at the Austin City Council chambers.
Superintendent David Krenz stated to the board that the district missed 11 days this year due to the weather, and the Minnesota Legislature enacted a law this session that will let school boards decide if they wish to write off missed school days without the risk of financial repercussions from the state  Krenz went on to state that the canceled instructional days of January 28, January 29, January 30 and January 31 will be counted in the calculation of the number of hours and days in the school year and the calculation of the average daily membership for the 2018-2019 school year. The Austin School District will also pay hourly employees for the missed time or give them a chance to make the time up.  
In other business, the Austin School Board approved four different tax abatement requests from Cedar City Builders, LLC, also from James O. Rinehart and Kathleen Wencl, from Bigelow and Lennon Construction and from Angela Johnson.  The board also recognized the VEX robotics teams from I.J. Holton Intermediate and Ellis Middle Schools on another outstanding season which saw the Ellis 9452A team win the state VEX robotics title in St. Cloud in March, and they were the highest-placing American team at the VEX robotics world championship in Louisville, Kentucky in April.  The Austin School Board also received additional information on a hotel development proposal from Craig Hoium of the Mower County Development Group and Apollo Development. Hoium stated that the $6.5 million project would entail a four-story, 56-unit hotel to be built in downtown Austin on the vacant lot on 4th Avenue between Tendermaid and the Paramount Theater.  Hoium went on to give details of a $182,000 tax abatement request for the property, as he stated to the board that proper soil compaction and an elevation difference of 8 feet on a portion of the property necessitated the abatement request.  To obtain a tax abatement, GrandStay Hospitality, LLC must receive approval from not only the Austin School Board, but also the Austin City Council and the Mower County Board of Commissioners and public hearings must be held concerning the requests. Hoium went on to state that the developers are looking to hold abatement hearings in June, and if the project proceeds, construction could start as early as July.
The Austin School Board later retired to a closed session to review student data that is not public and to request approval of a confidential resolution regarding student expulsion per Minnesota statute.