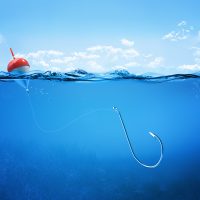 The mayor of Albert Lea says he's thrilled that his city is hosting the 2019 Governor's Fishing Opener.  Vern Rasmussen says a community picnic will spotlight Friday's activities:
Rasmussen says hosting the event this year is a nice boost for the Albert Lea community and they look forward to watching everyone fish tomorrow.  When Minnesota Governor Tim Walz takes to Fountain Lake in Albert Lea for tomorrow's Fishing Opener, guide Bryan Skogheim will be his host. Skogheim knows the governor wants to catch more fish than Lt. Governor Peggy Flanagan:
Skogheim says the first couple of hours they will focus on catching walleyes, then will go to Plan B if that doesn't work.  Lt. Governor Flanagan stated that she is challenging the Governor to a friendly competition during tomorrow's opener.  Flanagan says she grew up fishing and is ready to go:
If the governor wins…. she will buy him his favorite drink – a Diet Mountain Dew.  DNR Southern Regional Fisheries Manager Jack Lauer says Fountain Lake in Albert Lea provides a good chance for everyone to catch a fish for tomorrow's Governor's Fishing Opener:
Lauer says the lake is a little shallower than most northern Minnesota lakes, which also early in the season can help anglers catch fish.