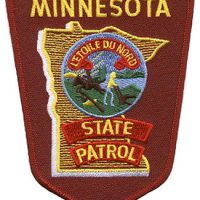 An Austin man was transported to the hospital after a two-vehicle accident Tuesday morning on U.S. Highway 218 in Mower County  
The accident occurred at approximately 6:30 a.m. Tuesday morning on Highway 218, south of Blooming Prairie.  The Minnesota State Patrol reported that a southbound car driven by 37-year old Joshua Scott Almendinger of Owatonna crossed the centerline and struck a northbound car driven by 22-year old Julio Cesar Garcia of Austin.
Both men suffered what were described as non-life threatening injuries, but only Garcia was transported to Mayo Clinic Health System in Austin for treatment.
The Mower County Sheriff's Office assisted the State Patrol at the accident scene.