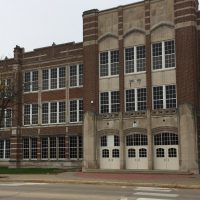 The Austin School Board addressed the accumulating amount of snow days for the district at their regular monthly meeting Monday evening at the Austin City Council chambers.
The district has accumulated six snow days thus far to accommodate for the weather.  By state law, Minnesota schools must meet minimum thresholds for instruction time each school year.  Governor Tim Walz stated that he would not penalize school districts for keeping their students safe if they fall short of the state's instruction time laws because of the dangerous weather, but officials with the Minnesota Department of Education stated that the Governor does not have the power to take such action, and schools must have a minimum of 165 instructional days.  After some discussion, the board moved to make March 6th and the 29th, which were scheduled as half-days for students into full days to help make up for the lost time, and the board will revisit two other half-days in the future, May 8th and June 5th, to see if they may have to be converted into full days as well.
In other business, the Austin School Board approved a resolution authorizing the Mower County Auditor/Treasurer's office as the location for absentee voting for the district's special election on April 9th and also moved to establish an absentee ballot board to process, accept and reject absentee ballots for the special election.  The board also moved to approve the district's capital budget for the 2019/2020 school year and also approved the district's integration budget for fiscal year 2020. The Austin School Board also approved a pair of extended field trips for VEX Robotics teams from I.J. Holton and Ellis Middle School for the VEX Robotics U.S. Open in Council Bluffs, Iowa and the VEX Robotics World Championship in Louisville, Kentucky, respectively, and held the first reading of a revised policy concerning development of parent and family engagement policies for Title 1 programs.
The next meeting for the Austin School Board will be a retreat on Monday, February 25th from noon-4:00 p.m. at the Austin Utilities conference room.