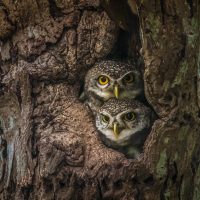 The annual Christmas bird count, the nation's longest running community science bird project is being held this Sunday.  Terry Dorsey from the Austin Audubon Society spoke with John Wright on "Wright Here, Right Now" on KAUS and talked about the bird count's origins over 120 years ago…
Dorsey stated that concerning the counting of birds, it's a bird count by identification….
Audubon and other organizations use data collected in the long-running wildlife census to assess the health of bird populations, and to help guide conservation action.  You do not have to be an Audubon Society member or have any experience to participate, and if you would like to count locally, give a call to Terry Dorsey at 433-4483 and leave a message.  Dorsey stated that the group will meet at Perkins Restaurant at 6:00 a.m. Sunday morning for breakfast before heading out. He added that those who turn out will start counting at approximately 7:00-7:30 a.m. Sunday morning until a break for lunch, and will then start counting again until dark, with dinner to follow.  Dorsey added that you can also count birds at your feeder, and you can contact him as how to do so.