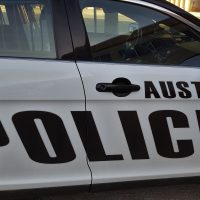 Austin Police are investigating after a vehicle was reported stolen Tuesday morning.
Chief of Police Brian Krueger reported that a 32-year old female from Austin came to the Law Enforcement Center at 10:30 a.m. Tuesday morning and told officers that her daughter, 18-year old Steicy Motieri of Austin had taken her vehicle, a gray 2014 Jeep Patriot with a Minnesota license plate number of 147-UXN on an errand on November 17th but never returned.  
The victim added that Motieri has not returned repeated calls or text messages concerning the whereabouts of her or the vehicle, and officers entered the vehicle into the system as stolen.