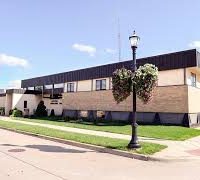 The Austin City Council agreed to authorize execution of the Badger Coulee Transmission Project Agreement between SMMPA and the City of Austin at a work session following their regularly scheduled meeting Monday evening at the Austin City Hall.
Mark Nibaur, General Manager of Austin Utilities stated to the council that the project was first presented to the Austin Utilities Board in early 2015, at which time the Board supported moving forward by negotiating terms with SMMPA in an effort to participate in the project post 2030, at which time the Power Sales Contract is set to expire.  He went on to state that the financial net benefit of the project is estimated at nearly $24M for the SMMPA membership through 2050, with AU's portion at 12% of the total. Nibaur added that Austin Utilities executing on the Agreement would allow them to achieve the anticipated financial benefit from years 2030 through 2050.
In other business, the council received an update on the Turtle Creek levy project which will take place at 21st Street and 7th Avenue Southwest, 18th Street and 10th Place West and at the Sacred Heart Care Center.  Public Works Director Steven Lang stated that the $4 million project has been approved by FEMA and the Minnesota DNR. He went on to state that his department will be seeking easements from landowners in those areas this month, and they will look to bid the project and hire a contractor in February and March of 2019.  Construction is slated to run from May through October. The Austin City Council also received an update on 2018 street projects and found out what was completed and what still needs to be completed concerning four different projects. Public Works Director Steven Lang cited 36 inches of rain from May through November, 27 days Monday through Friday in that space of time where work could not be completed because of rain and a shortage of contractors as some of the main reasons as to why some projects will need to be completed in 2019.
The Austin City Council also approved a motion to move a 40% pay raise for councilmembers forward to their next meeting.  Mayor Tom Stiehm stated that Austin City council members have not had a pay raise since 2001, and Finance Director Tom Dankert stated that if the pay raise is approved, it would not go into effect until the year 2021.