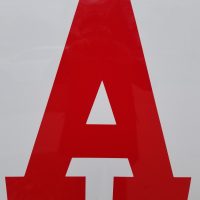 The game got moved up because of impending snow. Their original season opener got postponed. An uphill battle for Austin Boys Hockey ended in a 6-3 defeat at Red Wing on Friday. 
The Wingers punched Austin in the mouth early with three goals and a 3-0 lead at the end of the first period.
In one of the Big Nine's toughest venues, the Packers responded with three goals of their own from Ben Stark, Hunter Guyette and Dawson Mills.
AUSTIN
BOYS HOCKEY @ RED WING
6-3 Loss
Fall to 0-1
Wingers opened up 3-0 lead at 7:47 mark of first period
SHOTS
Austin- 26
Red Wing- 35
AUSTIN GOALS
Ben Stark (1), 10:53 1st period 1-3 RW
Hunter Guyette (1), 9:44 2nd period (PP) 2-4 RW
Dawson Mills (1), 4:15 3rd period 3-5 RW
Ryan Flanders: 29 saves (35 shots)
Next game: vs. Albert Lea 12/6