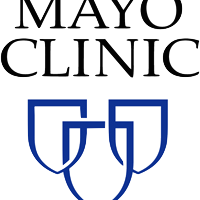 Whether you're traveling for the Thanksgiving holiday or cooking at home, there are a number of possible dangers hiding in your Thanksgiving feast you'll want to prepare for.  KAUS News spoke with Kjersten Nett, a registered Dietician with Mayo Clinic Health Systems in Austin and Albert Lea who stated that your various thanksgiving dishes should be put in the refrigerator for approximately two hours when your meal is finished…
Nett went on to state that reheating leftovers thoroughly is as important as cooking your food to the proper temperature to start with….
Nett added that foodborne illnesses around the holidays are all too common, but very preventable…
Nett also stated that the best way to thaw a turkey is to put it in the refrigerator one to two days ahead of preparing it.  If that's not an option, she stated that another way to thaw the turkey is to put it in a plastic bag and put it in cold water, although that method comes with additional risks.  She stated that the bird will defrost slightly more quickly, but although it will be in a cool environment, it will not be as consistent as a refrigerator.
When preparing the stuffing, Nett said cooking it outside the bird is a much safer option, since the stuffing may not cook all the way through even if the turkey has reached the proper internal temperature.