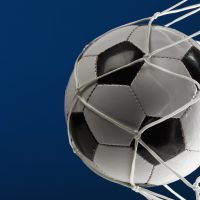 The Packers Boys Soccer team found itself in unfamiliar territory this week.
Austin lost back-to-back regular season games for the first time since at least front half of the 2015 regular season.
They bounced back with a 4-0 win at Mankato West on Thursday. The Packers traveled to Mankato West for the second consecutive year. In those two meetings, they have outscored the Scarlets 10-0.
AUSTIN
#7 BOYS SOCCER @ MANKATO WEST
4-0 Win
Improve to 4-2
Packers have outscored West 10-0 in last two regular season games
Game was scoreless at halftime
Packers goals: Mooday Wah (4; 52nd minute), Julio Hernandez PK (4; 70th minute), Kevin Ortiz (2; 72nd minute), Daniel Vargas (1; 79th minute)
Next game: vs. Albert Lea 9/14 @ 7:00 p.m. (makeup from PPD game in August)