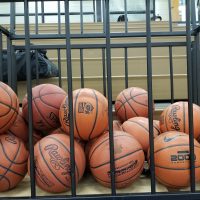 The Austin Girls Basketball team played its final summer tournament at Drake University in Des Moines.
Vs. Prairie du Chien (WI) 12-POINT LOSS
Vs. Bondurant (IA) 7/28 @ WIN
Vs. Nodaway Valley (Greenfield, IA) WIN
Vs. Richland Center (WI) WIN
Vs. Easton Valley (Preston, IA) WIN
Vs. Ridgewood (IL) WIN
All five wins were by 10-30 points. The Packers were the only Minnesota-based team in the tournament.