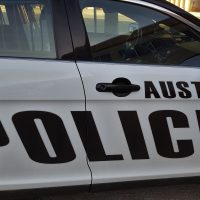 Austin Police responded to a burglary report in Northeast Austin early Tuesday evening.
Officers responded to the call at 6:32 p.m. Tuesday evening from a residence on the 600 block of 8th Street Northeast.  The victim told officers that his bedroom had been burglarized, and officers noted that a window screen had been removed and the window to the bedroom was open.  An unknown person or persons gained entry and a camouflage wallet containing an ID and a small amount of cash had been taken. Chief of Police Brian Krueger reported that officers talked with other residents of the neighborhood, who gave varying descriptions of a group of teenagers who had been seen in the neighborhood and could have been involved in the theft.
Chief Krueger stated that there are no suspects in the theft at this time, and he added that it is unknown if the group of juveniles or teens were involved in some capacity.