A rural Blooming Prairie woman suspected of murdering her husband is now also being sought in connection to a murder in Florida.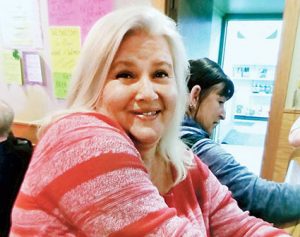 56-year-old Lois Riess is a person of interest in a murder that took place Monday evening in Fort Myers Beach.  Authorities reported that she could be using the name Pamela Sellers Hutchinson, who was the victim in the murder at Marina Village at Snug Harbor in Fort Meyers Beach.
On Thursday, the Dodge County Sheriff's Office reported that 2nd-degree murder charges are pending against Riess in Minnesota for the death of her husband, 54-year-old David Riess.
Authorities have been searching for Riess since her husband was found dead at their home from multiple gunshot wounds on March 23.  Investigators believe he died about two days earlier.
According to Deputy U.S. Marshal John Kinsey of Fort Meyers, the U.S. Marshal Service in Minnesota recently reached out to Florida officials for help in the investigation.
According to the sheriff's office, the car they thought Riess was traveling in was found abandoned in Florida. Authorities believe she may be in a stolen, white 2005 Honda Acura TL with Florida license plates Y3T7AA.
Riess is charged with felony theft and is accused of stealing thousands of dollars from David's bank accounts between March 16 and 26.
She is considered armed and dangerous and should not be approached.