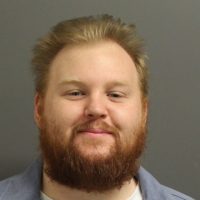 The Austin Police Department reported on Friday that a Level 3 Predatory Offender will be moving to Austin on April 16th.
Chief of Police Brian Krueger reported that Evan Jon Hill will be released April 16th and will be moving to Austin.  He will be residing in the vicinity of the 700 block of 8th Street Northeast, and Hill is not wanted by authorities at this time.  Chief Krueger reported that Hill engaged in sexual conduct and contact with children ages 6-14, and he was known to his victims.
Krueger added that the information is being released to the community pursuant to Minnesota statute regarding a Risk Level 3 predatory offender, and that the department believes that the release of the information will enhance public safety and protection.