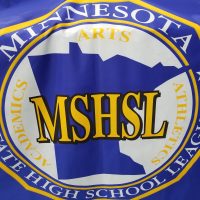 Here is all of the ticketing information for Lyle-Pacelli's State Tournament and the Austin Boys Section 1AAA Championship game.AUSTIN
See the weekend's post HERE.
LYLE-PACELLI
Lyle and Pacelli will both cancel school on Thursday and Friday (LP will play in the State Quarterfinal on Thursday; Friday will be either the State Semifinal OR Consolation Semifinal)
FAN BUSES
The cost to ride the fan bus to Minneapolis is $5 per day. You must commit to all three days, and 20 riders are needed to secure the bus. If the Athletics do not play on three different days (if they go 0-2) fans will be refunded for unused days.
The bus will LEAVE on Thursday, March 15 at the following times:
Lyle High School- 7:30 a.m.
Pacelli High School- 8:15 a.m.
Departure times for Friday and Saturday (if necessary) are TBD
TICKETS
Advanced tickets will be sold at both Lyle and Pacelli HS starting today.
Student tickets (grade K-12) are $9 and $12 for adults
Physical tickets will not be available right away. You may only be able to reserve a ticket. The Minnesota State High School League will distribute tickets later this week.
PEP FEST
The team will have a Pep Fest at Pacelli High School on Wednesday, March 14th from 10-10:30 a.m.