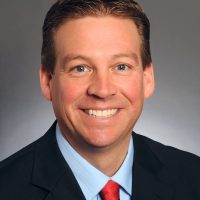 The Minnesota Senate's bonding committee began a tour of Minnesota earlier this week, and the tour included a stop in Albert Lea.  KAUS News spoke with District 27 Senator Dan Sparks, DFL'er from Austin who is a member of the Capital Investment Committee who stated that it was good to see the bonding committee start to make its way around the state despite budgetary concerns at the end of last year's legislative session…
The City of Albert Lea, which was included in the bonding committee's tour of Southwestern Minnesota has requested $1.9 million for the completion of the Blazing Star Trail and $20 million for the development of the Blazing Star Landing.  Sparks went on to state that the bonding committee will be making a swing through Southeastern Minnesota in February, which could include a stop in Austin….
Senator Dave Senjem from Rochester stated that the committee has $3.5 billion in requests this year, and last session's bonding bill totaled $987 million.  The 2018 legislative session starts on February 20th.