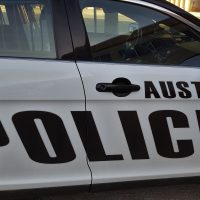 The Austin Police Department and the Mower County Sheriff's Office were among more than 300 agencies around the state that took part in a recent statewide DUI enforcement campaign that ran from November 22nd to December 30th.
Austin Police Captain Dave McKichan reported that officers and deputies worked 68 ½ hours of overtime funded by the state for the campaign, and during the overtime worked, the two departments made a combined six arrests for DUI, which he stated was on the higher end compared to work during other enforcement campaigns with the time allotted.  McKichan went on to report that four unlicensed drivers were taken off the road, and the two departments combined to make 81 total stops, the majority of which involved warnings for various infractions.
2,407 drivers total in Minnesota were arrested for DUI during the campaign, which was down from 2,502 during the same campaign last year.  11 agencies in the state saw drivers pulled over by law enforcement with a blood alcohol content of at least .30.  The legal limit for driving in Minnesota is .08.